What is Land Art?
Ref:
Date:
Location:
Photographer:
Ref:
Date:
Location:
Photographer: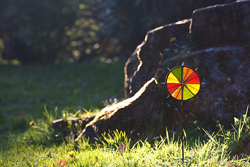 By spending the time making Land Art you will use your imagination, be creative, get some fresh air and learn all about nature and natural places.
You can learn about trees and leaves; pebbles and sea creatures; the seasons, cycles of life and so much more!
There is no better activity that combines creativity and learning; fun and exercise and opportunities to play and explore.
Our world is full of wonderful natural places and Land Art will help your children discover all about nature whilst expressing themselves and stimulating their minds in fantastic ways.
Give it a go, you won't regret it!